Aimee aka littleaimeekins (Gamer and Blogger)
Our next Spotlight in our series is someone whose unique and creative approach to designing and gaming leaves us all in awe! We are pleased to have her in our spotlight series today.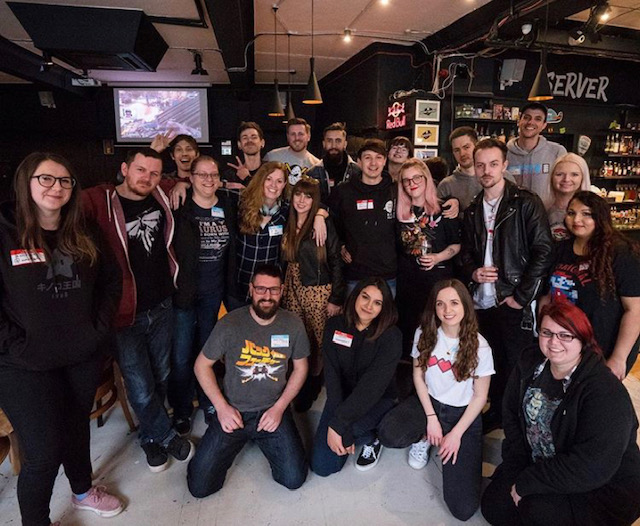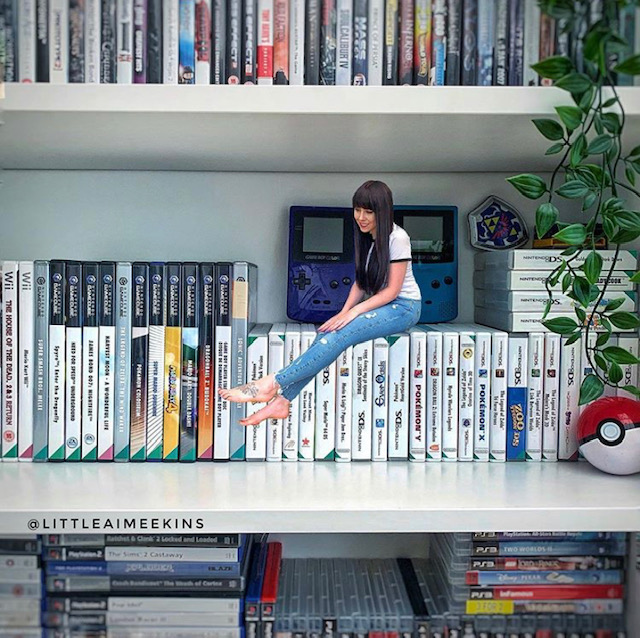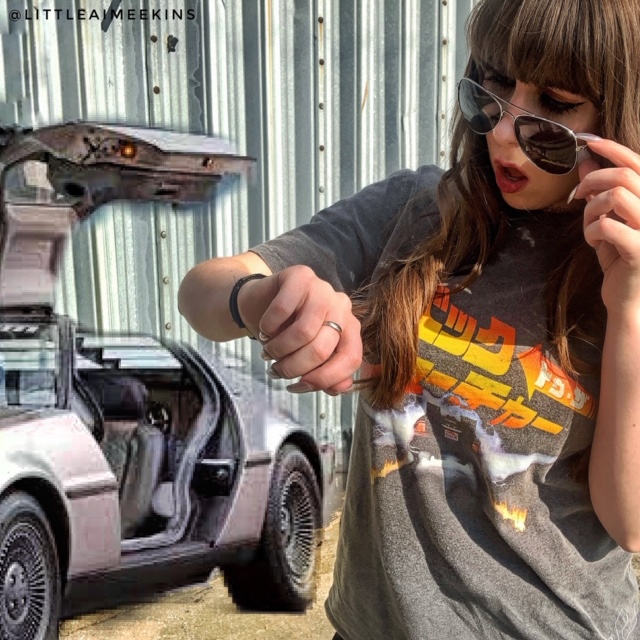 Aimee! Can you please introduce yourself to our readers.

Sure! My name is Aimee or some of you know me as littleaimeekins or Nugget Queen! I am just your everyday gamer who enjoys playing a variety of games from retro to modern! These days I mostly play on my PlayStation 4 purely for the amount of awesome exclusives (and I'm secretly a bit of a ps merch fan girl)

What inspires to create such unique posts?

For me I wouldn't really say my posts are inspired by anything other than the games I am passionate about and creating unique content because I am a unique person, but I'm always trying to think outside the box for new ideas, new hashtags and new events the involve the gaming community so I guess the community is what inspires me really!
What are some of the challenges that you have personally faced in the industry?

Some of the challenges I've faced is speaking my mind, I am myself and I am very real with people and I love that about myself because there are so many people that have reached out and told me that they wish they could be more open, but on the back hand of that I've had people say I'm too honest. I'm always open for discussion but I won't change what I post because it's part of my personality!

If you could be any animal in the world, which one would you be?

If I could be any animal, I would be a turtle purely because there so chilled out, I mean they have a stressful start in life running like crazy because they might get eaten alive, could not be more of an epitome of life haha! However, after that it's all just smooth swimming and they live long, long lives which is sweet! I just think there an awesome animal as a whole! I even have a tattoo of one!

What are the skills that are most important for someone in this field?

Skills? I mean if I'm honest, for me I don't really have massive skills when comes to photography or editing. I have had to learn a lot along the way and it's been a gradual process for me to get where I am and I'm still probably not the best photographer out there but I pour a lot of passion, love and pinch of humor into what I do instead. If I'm lost I do often ask advice of others because people are always willing to help!
What hobbies do you have outside of work?

Outside of work and Instagram I really enjoy visiting zoos and cooking! I started off a thing with zoos about two years ago when I decided I wanted to visit every zoo in the UK before I was 30 so far it's going pretty well! I am huge animal lover and I like to support and sponsor animals at the zoos I visit as well! I also love cooking and I used to own my own bakery once upon a time!

OK, this is a very important question. Who would win in a fight; Spider-Man or Batman?

In a fight between Spider-Man and Batman, that's tough I would have to say Spider-man purely because and this is an unpopular opinion but I'm not a batman fan, I love the films but personally I feel he is a glorified superhero with money and gadgets so sorry batman but Spidey would whoop your batty bottom haha.

Do you have any special words of encouragement or warning as a result of your experience?

Words of encouragement? I would say is be your authentic self, people will love you for it and it's so important to not be afraid of showing that! And if they don't like that well that's their loss and not yours!

Do you have any advice for someone interested in this field?

If I would give any advice it would be, don't focus on the follows or likes. It's so easy to get wrapped up and disheartened it a post doesn't do well or you're not gaining follows quickly. We have all been there some times but as long as your posting pictures and you can yes I'm proud of that, then that's all that matters!

On behalf of everyone at Vector Burst, I want to thank you for taking the time to have the spotlight shined on you, is there anything else that you would like people to know about you?
I guess the only thing to know is my virtual door is always open for anyone if you want to chat, moan about life or just would like advice I'm always around to say hi! I don't bite, much haha.
And thank you so much Vector Burst for having me!
We would like to thank Aimee so much for being apart of our series as she is one of the most fun and energetic individuals we know.
Make sure to follow Aimee's Instagram account: HERE
Also follow @vector.Burst for more gaming, design and spotlight news!